I have been wanting to do something different with my hair for a while now but wasn't quite sure what. I started noticing some of the bloggers i follow had dip dyed hair and i really liked how it looked and i liked that the upkeep would be easy, big roots is the point, but i was unsure how it would turn out on my hair, it does have a tendency to go ginger. I was looking at using the L'Oreal wild ombre kit but at £6.50 i just couldn't convince myself to do it. A few days before Chirstmas one of the girls on the beauty page i follow was selling two ombre kits and she wanted £4 for both, result so i bough them off her and did it as soon as it arrived. I used Ombre 1 which is for light brown to dark brown hair (but i also have ombre number 3 which i might use at a later stage).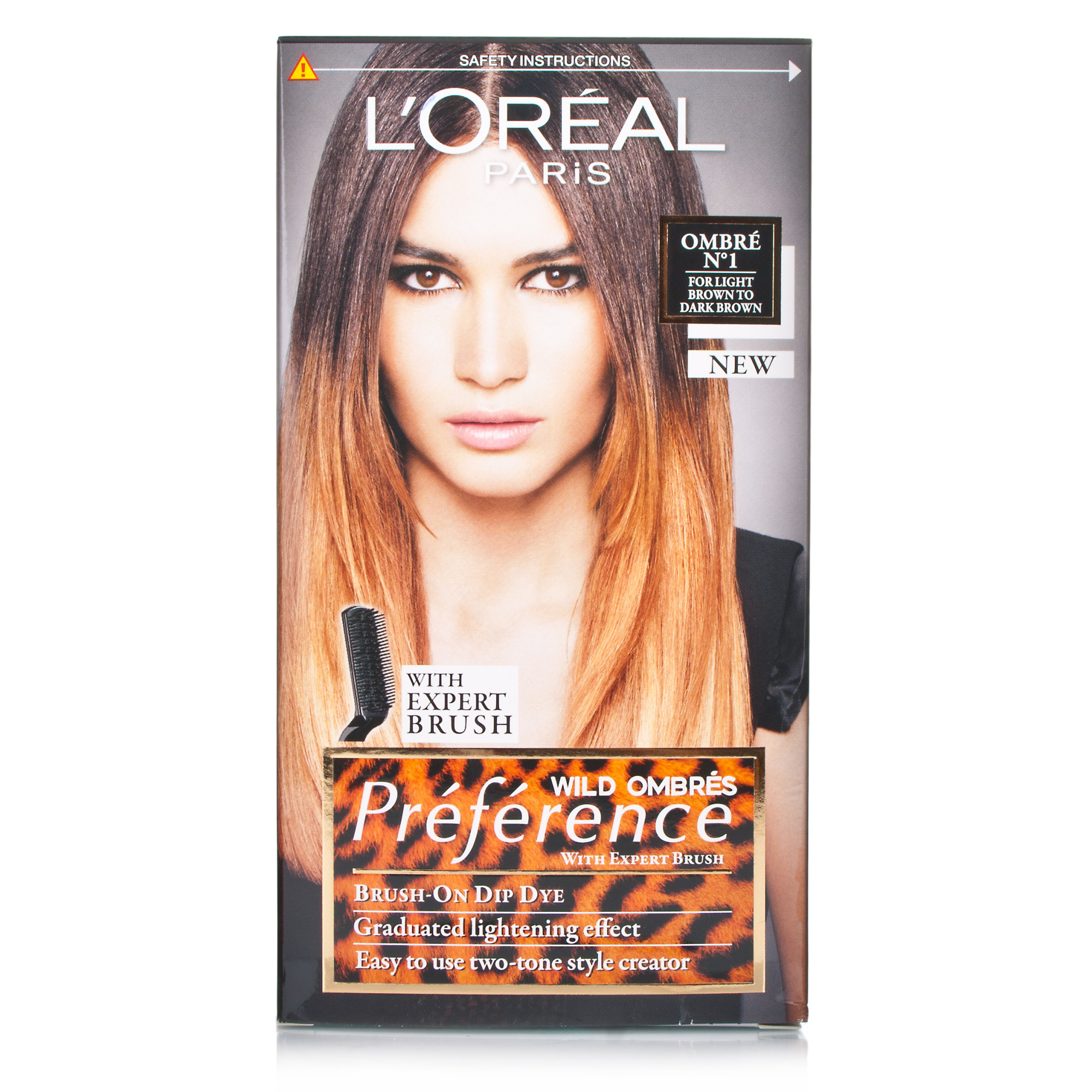 My mum helped me do it as i was unsure how to do it myself, i didn't want to end up with a line round my head looking stupid. All in all it was pretty easy to do, the brush made it really easy to do and for my length of hair we had enough left, the leaflet inside also gave handy tips on where to start for your length of hair. I left mine on for 45 minutes, which is the maximum recommended time. I found it odd they didn't supply a conditioner with this as i think it will really dry my ends out but instead it came with a shampoo. While washing it out loads of my hair came out which had me quite worried.
After drying it i was very pleased to see it wasn't ginger and actually looked quite subtle, i didn't want it to be blonde, more of a dirty blonde, caramel colour, which i don't think it is far off, i think it could be a bit better done in place but overall i like the effect, i can't say how long i will be keeping it for, or if i will go lighter again or add a different colour to the ends, only time will tell.
This is also the 200th post on my blog! I don't know how i achieved that in less than 6 months, maybe i blog too much! Thanks to all my readers for sticking with me and the blog, you make it all worth while and here is to the next 200. I would love to know what your favorite post has been so far?